Business
How to Remove About:Blank Page?
Seeing about:blank in your browser does not necessarily mean infection with an unwanted program, but it is possible. Basically about: is a link scheme used in browsers to access particular pages. This allows access to local files or internet data. You can access this data even when you are not connected to the Internet.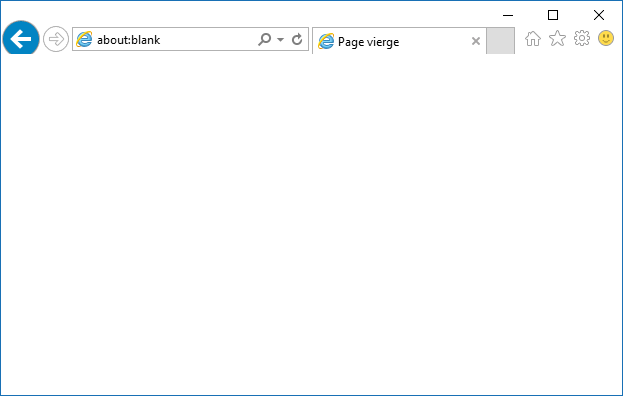 about:blank page is supposed to display a blank page so the source code is completely blank. However, some parasites replace the local data supposed to display a blank or blank page with others, so you can have an about:blank page that displays a search engine, links to more or less known sites or quite simply advertisements. The parasite present on the PC can also prevent it from returning to the configuration you want and thus impose the content it wants on this page for as long as possible.
If you have a problem with about:blank you can follow the entire guide below, the tools offered are free and will first offer you to scan your PC in search of a possible parasite at the origin about your problems with about:blank. If nothing helps, at the end of the guide we offer you a last utility that allows you to reset all the settings of your browser, thus erasing for sure the bad settings that could be there.
How do I remove about:blank?
We offer you a 100% free method and utilities to eliminate about:blank (no Spyhunter type programs that locate the infection and require payment to get rid of it). Be sure to follow all the steps below to be sure to remove about:blank.
 Remove about:blank with AdwCleaner
AdwCleaner is a cleaning software that will quickly eradicate about:blank but also spyware that may be hidden on your PC.
Get AdwCleaner by clicking on the following blue button:
Download AdwCleaner
Double-click the adwcleaner.exe file to run the utility.
Press the Scan button
At the end of the scan, click Clean to remove the detected threats.
Restart your system if the program suggests it.
 Remove about:blank with ZHPCleaner
ZHPCleaner is a small free utility that does not require installation designed to fight against browser hijackers and various unwanted programs. Its primary purpose is therefore to eliminate browser redirects and destroy malware from your computer.
Disable Avast disinfection time if this antivirus is activated on your PC.
Click the blue button below to download the latest version of ZHPCleaner:
Download ZHPCleaner
Double-click ZHPCleaner.exe to start the program.
Accept the license.
Tap Scan , then when the scan is finished, tap Clean .
Tap No if the tool asks if you want to display its repair interface.
Restart your PC if the utility prompts you to do so.
 Remove about:blank with MalwareBytes Anti-Malware
To be 100% sure to remove about:blank, we invite you to install the MalwareBytes Anti-Malware software. If you are also looking to be protected against threats like about:blank, you can choose the Premium version of MalwareBytes Anti-Malware which will therefore prevent any intrusion of malicious programs not found by anti-viruses on your machine (the license is sold for 22.95 euros and you have the possibility to protect 3 of your computers).
Download MalwareBytes Anti-Malware:
Premium Version Free Version (without protection feature)
As soon as the file is downloaded, double-click on it to start installing the program.
Click the orange Fix Now button to the right of No scans have been performed on your system
Once the scan is complete, press the Delete Selected button .
Restart your machine after the scan is complete if MalwareBytes Anti-Malware prompts you to do so.
Reset your browsers (if needed)
If you still see traces of about:blank after following all the steps in this guide, you can reset your browser by performing the following operation:
By performing this manipulation, your favorites and passwords saved in Chrome will be well preserved.
Start Google Chrome and press the button at the top right of the browser.
Go to the bottom of the page and click on Show advanced settings .
Go to the very bottom of the page again and click on Reset browser settings .
Click Reset again .
If the reset function has no effect, you must uninstall and reinstall Chrome. You can do this with a click thanks to our ResetBrowser tool , it allows the total removal of Chrome and reinstalls it automatically and cleanly while keeping your bookmarks and passwords.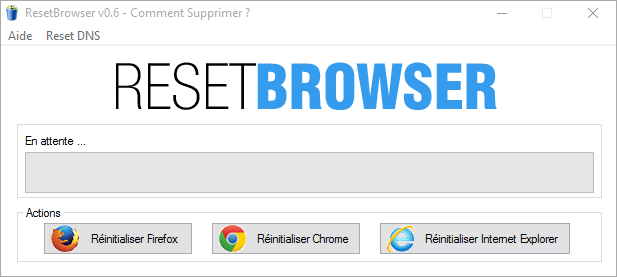 Download ResetBrowser
Save the reset browser.exe file to your desktop and double-click it.
ResetBrowser tells you exactly what it will do on your PC, click Ok to close the window.
Tap Reset Chrome and wait.
When ResetBrowser has finished, tap Open Chrome and about:blank should be removed.