Services
How to become a civil engineer? Full guide
How to become a civil engineer?
When you think of civil engineering, what comes to mind? Buildings? Roads? Bridges? While these are all important aspects of the field, civil engineering is much more than that. In fact, it's one of the most comprehensive fields in all of engineering, encompassing everything from water resources to waste management. If you're interested in exploring this fascinating field, read on for our full guide on how to become a civil engineer. From majors and schools to job prospects and salary expectations, we've got everything you need to get started.
What is a civil engineer?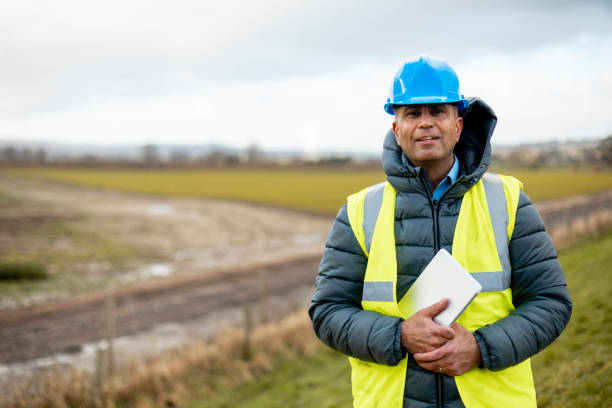 A civil engineer is a professional who helps design and manage infrastructure projects, such as bridges, roads, airports, and water systems. They may also work on environmental issues, such as ensuring that buildings are energy-efficient. The civil engineering field is growing rapidly, and there are many opportunities to find a position with a good company. You need a degree in civil engineering or a related field, along with experience in the construction industry.
The education required to become a civil engineer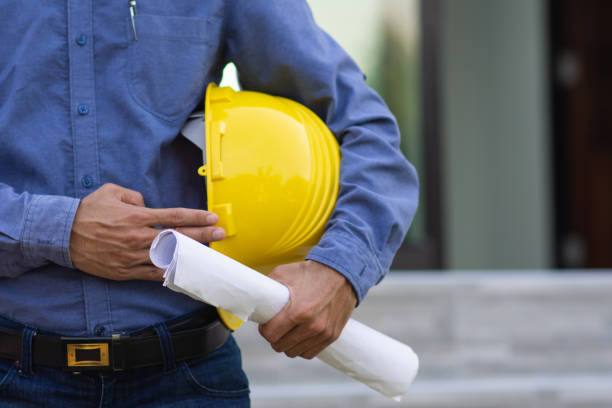 Civil engineering is a highly technical and challenging field that requires both academic and vocational training. Although civil engineering degrees can be found at any institution of higher education, most civil engineers graduate from colleges and universities with a bachelor's degree in civil engineering. Civil engineering majors may also need to complete an internship or co-op program before graduation.
Civil engineers design, supervise, and oversee construction projects such as bridges, highways, hospitals, schools, water systems, wastewater systems, power plants and other infrastructure. They also work on research projects related to their field. Civil engineers must have excellent problem-solving skills and knowledge of structural mechanics, geotechnical engineering, materials science, construction methods and software used in construction.
The educational requirements for becoming a civil engineer vary depending on the individual's desire to pursue the profession. However, most civil engineers need an undergraduate degree in civil engineering from an accredited college or university. Many civil engineers also complete an internship or co-op program during their undergraduate years in order to gain hands-on experience in the engineering field.
Some specialized areas of study that may be required for certain positions include: structural analysis; transportation planning; environmental impact assessment; hydraulics; water resources; coastal management; public health engineering; industrial safety and health; urban development.
The different types of civil engineering jobs
There are a variety of different civil engineering jobs that you can pursue, depending on your skills and interests.
Some of the most common types of civil engineering jobs include:
-Urban planning
-Road construction
-Water resources management
-Bridge and dam construction
-Environmental assessment
What are the requirements for becoming a civil engineer?
Civil engineers are responsible for planning, designing, and overseeing construction projects. In order to become a civil engineer, you will need to have an accredited engineering degree from a respected university. You will also need to pass the engineering licensing exam and have at least five years of experience in the field.
How to get started in the civil engineering profession
If you want to become a civil engineer, you'll need to take a few required courses and pass a licensing exam. First, you'll need to find a school that offers civil engineering programs. Once you've found the school, research their program requirements. Courses in civil engineering can be very rigorous and require a lot of math and science classes. You'll also likely need to take ENGR 101 Introduction to Engineering, which covers basic concepts in engineering.
Once you have completed your undergraduate studies, you'll need to pass the PE licensure exam. The PE licensure exam is offered by several states and is generally easy to pass if you study for it well. Once you have passed the exam, you are eligible to work as a civil engineer in the state where you passed the test.
The career outlook for civil engineers
Civil Engineers are in high demand in today's economy. There are many reasons for this: the civil engineering field has a wide range of potential careers, the industry is growing rapidly, and the need for civil engineers is increasing as society continues to change.
The career outlook for civil engineers is very favorable. Employment growth is expected to be around 10 percent through 2020, which is much faster than the average for all occupations. This means there will be lots of opportunities for experienced civil engineers to move up in their careers.
Some of the most common career paths for civil engineers include management positions within engineering firms, consulting work with other firms or government agencies, and becoming a university professor or researcher. The list of possible career options is long, and includes things like designing buildings and bridges, creating plans and specifications for construction projects, making recommendations about the use of land and water resources, investigating environmental hazards, advising clients on transportation issues, and creating models to simulate how different infrastructure or environmental systems might behave in a real-world setting.
If you're interested in a career as a civil engineer, it's important to have a strong foundation in math and science. You'll also need good problem solving skills and knowledge about different types of construction materials and techniques. If you have an interest in design or architecture, you'll likely enjoy working on projects that involve these disciplines as well.
Conclusion
Congratulations on your decision to pursue a career in civil engineering! Becoming a civil engineer is an extremely challenging and rewarding field, and it takes both hard work and dedication. To help you on your journey, this guide will provide you with everything you need to know about the civil engineering discipline. From choosing the right degree program to preparing for the job market, we have everything covered. So start your journey today by reading through our guide and good luck!